For more information, or to sign up a volunteer, please send a message to
grayling @ nlft.org
Northern Lights Fly Tyers/TUC Edmonton has an opportunity to get involved in a project to study the Arctic Grayling.   Arctic grayling are truly a special fish, but in much of the southern portion of their range, their vulnerability to development, harvest, and changing landscapes have rendered their populations fragile and in need of special care.
2020 project
Preliminary evaluation of remote site incubators (RSI) as a potential tool for re-establishing a sustainable Arctic Grayling population in the Upper Pembina River.
Assist AEP with backpack electrofishing surveys in small tributary reaches which historically supported ARGR rearing, and very likely spawning. The intent will be to determine if these tributaries currently support rearing and if not, can they play a role in future recovery efforts. (Grant approved for electrofishing safety training).
Assist AEP with volunteer angling survey and underwater videography to locate high quality ARGR feeding habitats, and possible overwintering pools, and to evaluate effectiveness of 5-year angling closure on Upper Pembina system.
Continue water and air temperature monitoring program.
Aerial videography of sites using a camera-fitted quadcopter

◦Assess & delineate key habitat areas

◦Document habitat restoration needs & opportunities

Wildlife cameras to assess extent of illegal angling.
This project is financially supported by the Alberta Conservation Association.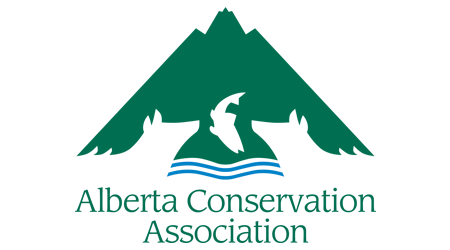 2011-2019 project activities
Visit this page for information about previous phases of our project.
Discussion
A discussion forum about Arctic Grayling has been created in our online forum.